I have made the decision to take the next step in my sporting career and turn professional as a boxer.

Over the last 5 years I have plied my trade in the amateur ranks and feel now is the time to take the next step.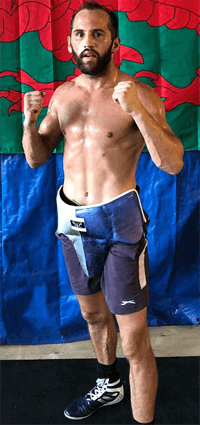 Moving into the professional ranks does however incur significant financial costs, that said I am making enquiries with local businesses in the search for sponsorship to aid with the journey ahead.
I am hoping to raise a sponsorship on a 1, 3 , 6 month contract.
I am aiming to take this approach rather than the tradition avenue of sponsorship per fight.
I feel this is a far more sustainable approach.
The sponsorship fee will help towards Medicals, brain scans, travelling and testing. The monthly sponsor fee, I feel, would merge in an easier sense for businesses Sponsorship Contact Form
In return for the above sponsorship fee I will aim to provide as much exposure as possible in the form of social media advertising. This will be done through the use of a professional athlete page that will be set up and ran regularly across all medial platforms. This currently proves very successful with other boxers such as Chris Eubanks Jr. Secondly your logo will be placed on my fight kit, including walk out tshirts pre fight, and shorts during the fight, also mentions through tv interviews and in time hopefully tv broadcasting exposure.
I hope this is something that may interest you and look forward very much to hearing from you soon.
Kind Regards
Angelo Dragone