Stallion Boxing Academy and my professional Boxing all in one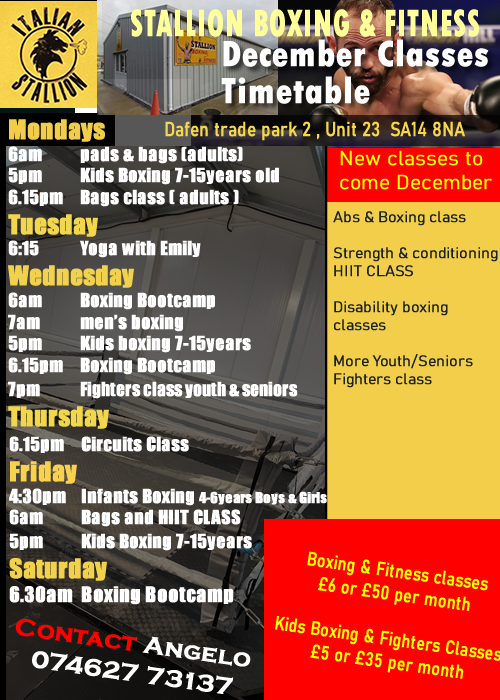 🥊 Hello and welcome to Team Stallion, the online home of professional Welsh boxer Angelo Dragone offering boxing classes in Carmarthenshire from Carmarthenshire.
Stallion boxing academy is 1 year old, with hundreds of kids that have come through the door over the last year, I'm very proud to have seen it grow and grow. We provide boxing classes for everyone, 5-15 boys, 5-15 girls, and fighters classes in Carmarthenshire.
We are not just a boxing club, as we teach them the education of boxing, discipline, respect to themselves and others, attitudes to training and life. We are looking forward to the future and bringing more kids off the streets and computers and getting them into boxing 🥊.
Quick list of what we offer:
Zoom boxing classes

Kids Academy

121 & small group boxing

Amateur boxing

White-collar boxing

Boxercise Classes

Boxing Bootcamps

Transformation camps

Ladies only classes

Men's group boxing